Services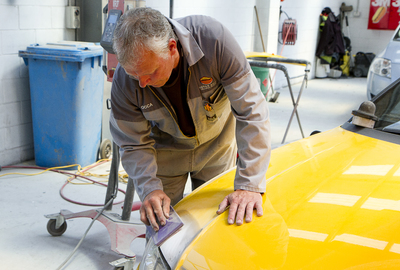 The panel shop
The Panel Shop has a staff of 7 (5 tradesman and 2 apprentices) lead by Greg Davey with over 30 years in the trade. Shane Watterston is our head estimator.
We have 2 of the latest Car-o-liner Computerised Chassis Straighteners for those major repairs, plus an Car-o-liner Speed Chassis Straightener to keep delays to a minimum.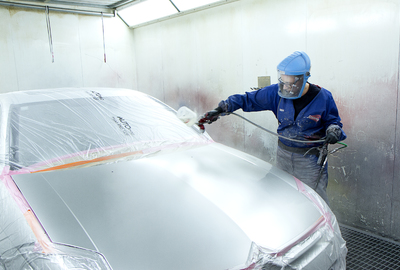 The paint shop
The Paint Shop has a staff of 6 (5 tradesmen and 1 apprentice), led by Stephen Pringle with over 30 years in the trade.
With our 2 Spray Booth/ Bake Ovens and Cromax Pro waterborne paint system we can offer a lifetime warranty on our paint work.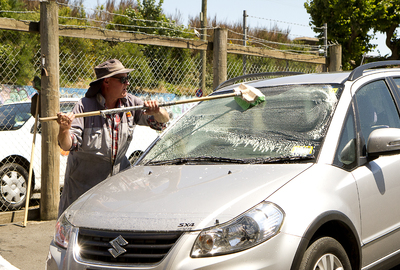 Value added Services
Phil McKenzie looks after grooming of cars, parts pickup, vehicle deliveries and just about anything that other people are too busy to do.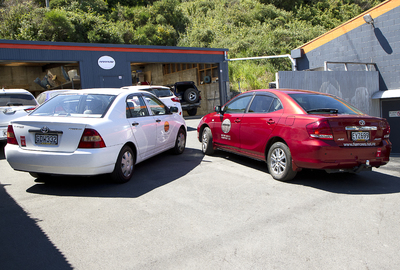 COURTESY CARS
Since 1991 HarrowsCollision Repairs have provided a Courtesy Car service for clients while their vehicles are being repaired. Currently we have a fleet of 10 cars.
A courtesy van has been added to our fleet to cater for Tradesman. This automatic Nissan Vanette is also available to anyone who requires a bit more room.
Special conditions are kept to a minimum and to keep the vehicles insured a nominal fee of $5.00 per day is levied and petrol used must be replaced.
Systems
Harrows Collision Repairs is a member of the Collision Repair Association (CRA) as a Structural Repair Centre. For further details click here.
To gain this qualification strict criteria for membership must be met and all repairs are covered by a guarantee of workmanship.
A corrective action system is in place to ensure lessons learned form part of the ongoing Quality Improvement Process.
All processess are monitored to ensure conformance standards. This allows us to confidently stand behind our work.
Materials
Harrows Collisioin Repairs can offer a warranty on our paintwork.
Suppliers of paint and panel products are carefully screened to ensure that they deliver a quality product.
Only quality parts are used, sourced via the internet & local suppliers as per Insurance company instructions.
Equipment
State of the art equipment is used to ensure uniformly high standards of workmanship.
Spraybooth/Bake oven (USI ITALIA)
Nova Verta prep bay
Seetal Semi Downdraft Sraybooth /Oven
Infra Red drying system
Computer aided paint mixing and matching system
Hoist
2 x scissor lifts
Inverta Puls welder
Computerised chassis alignment machines
CAR-O-LINA chassis straightener and CAR-O-TRONIC measuring system